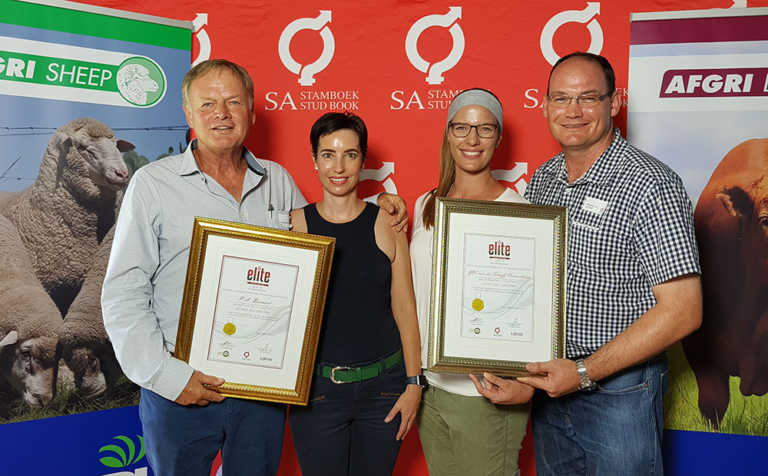 The Elite Awards are based on the results of active herds recorded on the SA Stud Book Logix data recording system, with the top performers in South Africa competing for the national platinum awards, which will be presented in May.
According to Siebert Vermeulen, a technical advisor at SA Stud Book, the top 10% of breeders on the Logix system receive gold awards, and the next 10% silver, while bronze awards are conferred on an additional 10%.
"So it is only the top 30% of the stud breeders who receive this recognition," he said.
In addition, 30% of the herds that will be receiving awards this year, hail from just two of the nine regions across the country, namely eastern and western Free State.
The overall winners in the eastern Free State were Philip and Vicky Barnard of Mequatling Angus stud near Clocolan, while the western Free State winner was Wilhelmus van der Schyff of the Van Der Schyff Beefmaster Stud between Bloemfontein and Bultfontein.